We got More Snow Last Night + Update #1
09:00 AM - January 18, 2022
---
Update #1 2PM: #1 Groomer is halfway to the Host from Nepisiguit Lodge on trail 19. It left at 11.30 this morning. The #3 Big Blue just left Rogers Lake and is headed for Nepisiguit on Trail 23.
Good morning from Bathurst. We received about 15 more cm of snow last night. It is of the wet variety as we had about a mm of rain with it and temps on +1 to +2. The weather really through us a curve ball yesterday with temps ranging from -25 yesterday morning to +2 last night and they are calling for -18 tonight. In anticipation of this snow, Ron brought the number one groomer down to Nepisiguit yesterday afternoon. When the temps start to drop, which will be around noon we will start grooming. With both groomers in position Ron will have his crew ready to hit the trails.
Again yesterday due to the cold and covid regulations we did not see much traffic. This seems to be their case throughout the system.
Below are pics of the build for the Popple Shelter. The first unit burnt Jan 7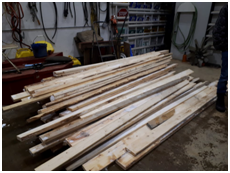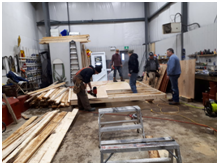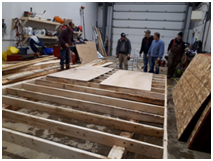 Chaleur Forest Products Lumber Our volunteers and donators Master Builders Last Thursday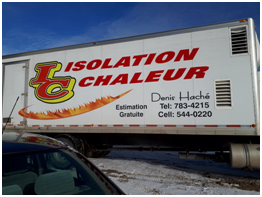 Another donator Ready for steel donated by Three Step Contracting Marc getting ready to Paint epoxy floor
ADVERTISEMENT
ADVERTISEMENT
11:00 AM - April 16, 2023
10:00 AM - April 14, 2023
10:00 AM - April 12, 2023
10:00 AM - April 11, 2023
ADVERTISEMENT
ADVERTISEMENT