Light Traffic in the System
05:30 AM - January 07, 2020
---
Tuesday, Jan 7th, Club #1
     -12 and a little cooler than what it was. The #2 was out last night with it running 19 from the Atlantic Host to East Bathurst and Bass River. The #1 was out of Rogers Lake on Trail 23 to Nine Mile Shelter, Shady Lane Cluster Trail 509, around the California Loop, Trail 508 40 Cluster 507 Red Pine Shelter.  Trails from Nine Mile Shelter going west should be in very good shape, Trails east of there are decent, but could use more snow. 
     Not much to report other than the snow for Wednesday is now down to 1 centimeter. That should do wonders!!!!! Traffic was very light yesterday so the trails should hold up after Sunday's grooming. 
      Supper tomorrow night 6.30 at the lodge.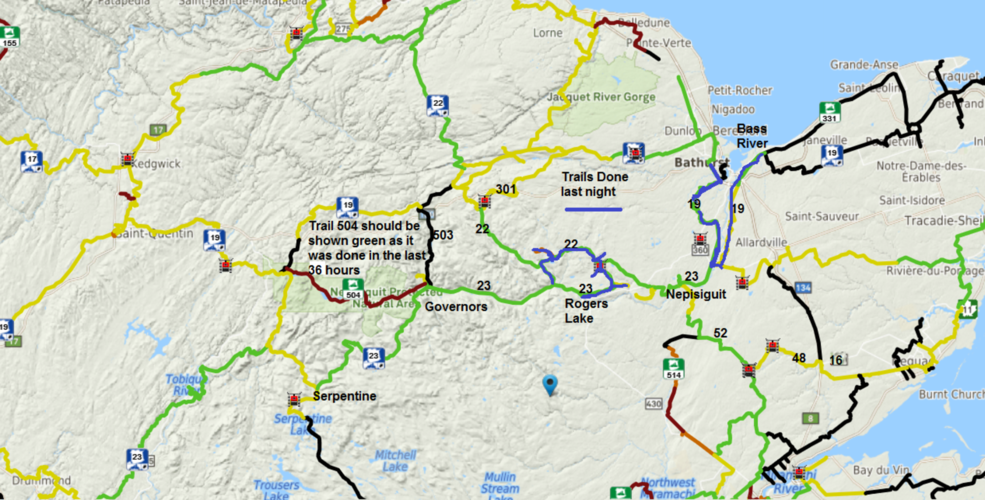 ADVERTISEMENT
ADVERTISEMENT
02:00 PM - December 08, 2023
12:00 AM - December 05, 2023
06:00 AM - December 03, 2023
10:00 AM - November 27, 2023
ADVERTISEMENT
ADVERTISEMENT