Happy Easter
10:20 AM - April 12, 2020
---
Sunday, April 12, Club #1  
      Happy Easter to everyone out there. I'm hoping you are all doing fine today. Just thought I would touch base with all of you that follow Bathurst Trails. It is -5 here at post time and we just came through a 30 Cm snowfall here on Friday on top of what we already had as decent trails for this time of year. Up at he Nepisiguit Lodge area there was up to 40 cm, but in both cases that snow had dropped by at least 60 to 80% of its original depth by Saturday night due to the temperatures. 
      I took a drive to the Falls area yesterday and there was sled traffic coming from Bathurst and noticed trucks transporting sleds to the lodge area. I'm sure if we weren't in this present crisis, that we would have seen good traffic from the locals as well as our neighbors and our good friends from the Island and N.S. 
      I am staying well and trying to keep busy with a few projects and daily walks and thanks to all who have called from NB, PEI, and NS and to all my good neighbors who check in with me almost on a daily basis. I dropped a few pics I took yesterday up in the Falls area. Stay well and safe. 


                This is sled traffic today as you cross the road just before Nepisiguit Lodge



Just an idea of how much snow we have left for April 12 up in the Lodge area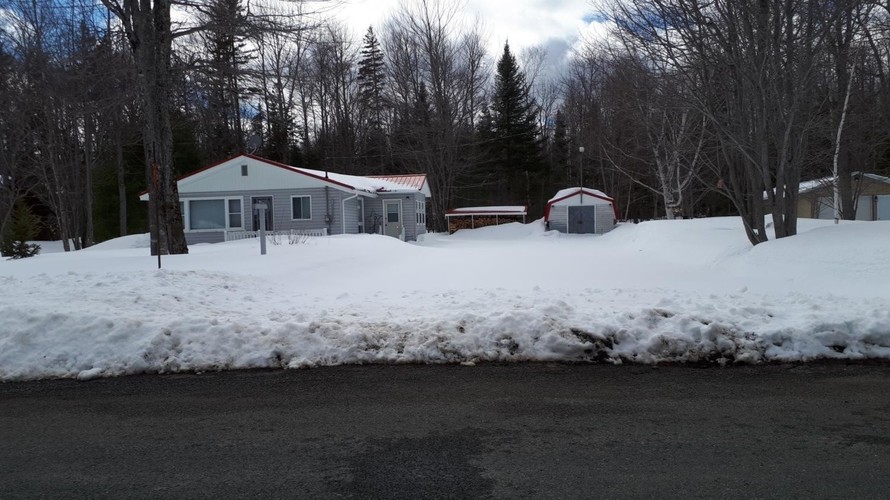 ADVERTISEMENT
ADVERTISEMENT
10:00 AM - December 03, 2023
02:00 PM - November 27, 2023
09:00 AM - November 22, 2023
10:00 PM - November 16, 2023
ADVERTISEMENT
ADVERTISEMENT